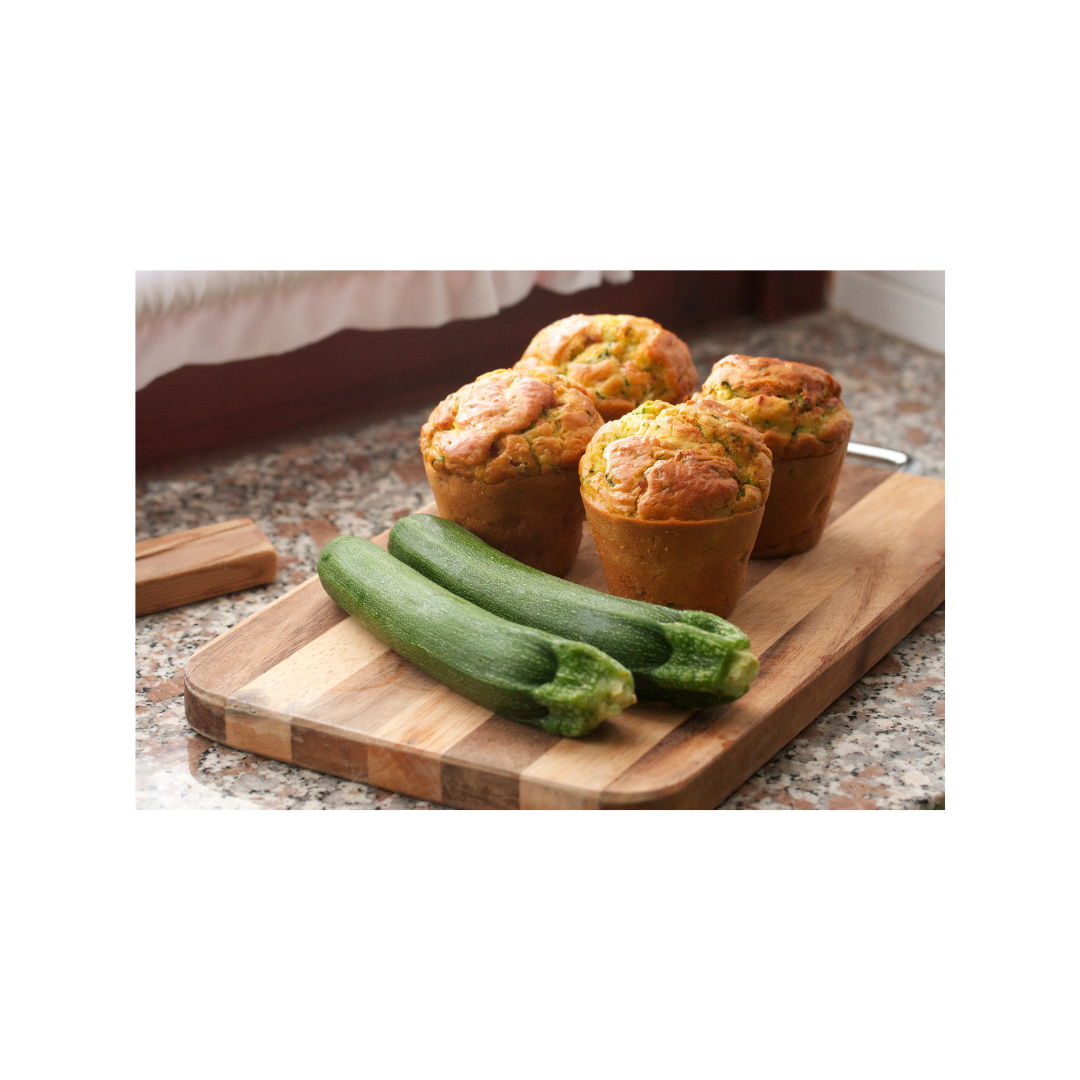 Low Carb Zucchini Muffins with Fermented Cream Cheese Frosting
Get the muffin without the muffin top and get your probiotics too!
Judy's
Low Carb Zucchini Muffins
I've always enjoyed making zucchini and/or carrot cake recipes throughout my entire life.  This is my favorite lower carbohydrate version that I adopted and have passed on to many of our clients over the years.  We hope you enjoy it, too!!
Ingredients:
3 cups blanched almond flour
¾ teaspoon sea salt
¾ teaspoon baking soda
1-1/2 teaspoon ground cinnamon
1/2 cup avocado oil
½ to ¾  cup maple syrup
3 large eggs
1-¼ cups grated zucchini
¾ cups walnuts or pecans, coarsely chopped
½ cup Lily's brand of dark chocolate baking chips (Optional)
Instructions:
Preheat oven to 350 degrees. 
In a large bowl, combine the almond flour, salt, baking soda, and cinnamon.  In a medium bowl, whisk together the avocado oil, maple syrup, and eggs.   Blend the almond flour mixture into the wet ingredients until thoroughly combined, then fold in the zucchini and nuts. 
Scoop batter into paper-lined muffin tins and bake for 25 to 30 minutes.
Allow muffins to cool for an hour, then serve.
Fermented Cream Cheese Frosting
This takes a bit of planning ahead, and it's totally worth the wait.
Grab yourself a bottle of kefir (raw kefir is ideal), a glass bowl, a strainer that fits inside the bowl, and two (unbleached) coffee filters.
Instructions:
Put the strainer inside the glass bowl and line the strainer with one of the coffee filters. 
Pour the kefir into the strainer and put the second coffee filter on top.
Move the bowl to the fridge and leave it for 2-3 days.
The whey will collect at the bottom of the bowl, and you'll end up with a cream-cheese like product in the coffee filter.
Spread directly onto the muffin and smile.
This cream cheese can be dressed up with whatever you want. You can make it sweet or savory or just keep it in its plain perfect form. Use it as a spread for crackers or whatever you'd normally do with cream cheese.